Today was Media Day for "Big Game" XLII. Where desperate people go to get some attention. Like our friend, the Real Miss Brady.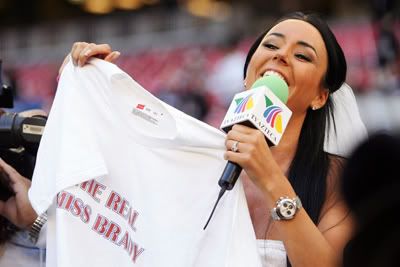 Is Inez Gomez Mont trying to sell these shirts? If so, maybe they should have said something funny.

More than this woman making a... fool of herself, I was really amused by ESPN's coverage. They ran the story every 20 minutes, and found it so important to get this out there that they didn't get a chance to quality check the broadcast.

It's not like anything else was happening in sports today...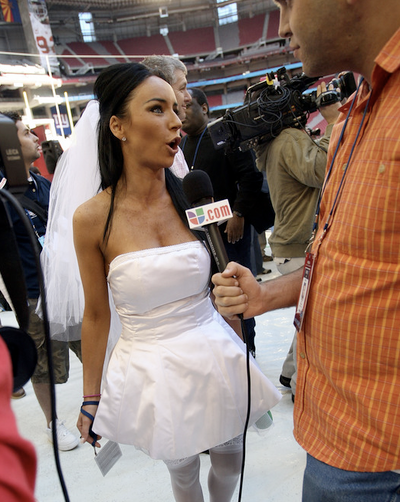 She's like a low-rent Eva Longoria. Muy fantastico.