You dead dawg? I hope you chillin' wit ODB.

The Captain is still not feeling up to commenting on the world of sports (aka crying like a little girl), so I'm taking over yet another post.

Dear Charles Haley -




We'll look past the fact that San Francisco bookended your otherwise prestigious career. Since you could kill us with this look.

Man, what a crock. You've been passed over yet again for induction to Canton.



Actually, this is SUNY Canton girls volleyball. Wrong Canton. But if it's wrong, I don't want to be right...

First of all, no player has earned more "Big Game" souvenir rings. And that the Cowboys wouldn't have won 3 championships without you. Simply because you were no longer on the 49ers.



Aah, that's more like it. Never mind that the 'Boys dumped you after "Big Game" XXX. Were you shocked? They didn't even keep the man responsible!



Can't get enough of those fugly 90's hats.

For shame, Hall Of Fame voters, is what I would say to the Hall Of Fame voters, Charles. I contend that you, Charles Haley, are not only the greatest professional football player to not be in the Hall, but also the greatest Haley ever!

Let's take a look at the runners up:

1. Bill Haley:


(Top) And His Comets. Sure, he could rock around the clock, but was he a 2-time All-Pro?

2. Alex Haley:


Roots is one of the 20th Century's greatest works of fiction. But did Alex get named to 5 Pro Bowls?

3. Jackie Earle Haley:


Molested as a Bad News Bear, Oscar-nominated as a child molester, but did he finish his career with 100 1/2 sacks? AND A HALF???

4. Haley Scarnato:


It's not easy to be the eighth best singer out of the sixth year of thousands of really untalented singers. But we doubt she could run a 4.4 40. Or run.

5. Haylie Duff:


Would've rated higher if little sister Hillary wasn't a bigger star/an actual star. Incidentally, Hillary Duff rates higher than Clinton on the list of Top Hillarys, but below Sir Edmund because she wouldn't give up her goodies. Ah, but His Knightship was a gentle lover...

6. Halley's Comet: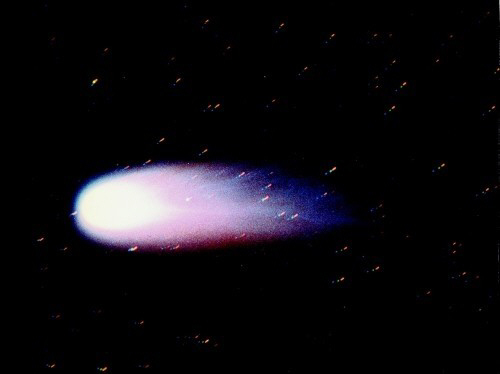 Only shows up in the night sky once every 75 years. Three out of the four years you showed up with a star on your helmet, you won the World Championship.

7. Haley Joel Osment:


Only rates a mention due to marijuana arrest (and his touching, true-to life turn as the autistic Forrest Gump Jr.) You are one of the few Cowboys never arrested on a drug and/or sex charge.

8. Halle Berry: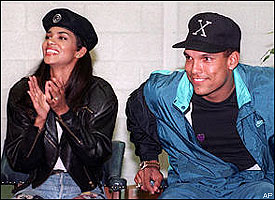 Once slept with a man thinking that he was Charles Haley. She also mistook David Justice for Malcolm X (and, by extension, Alex Haley).

9. Marion Berry:


Smoked more crack than Leon Lett. See #7.

10. Marion Jones:


Injected a whole lot of man-juice. See #7.

So there you have it, all the Haleys less important to history than you, Chuck. To the Hall O'Fame voters, I say nut up. Respeck tha man.



Your greatest accomplishment? Beating up Steve Young in order to get traded out of San Fran.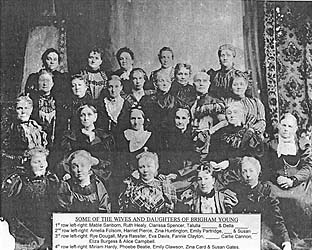 Hey readers! Which of these wives of Brigham Young do you suppose was Steve's great-great-great-grandmother? Send in the correct answer, along with your name and address, and you'll receive this fine leather-bound copy of the 19th Century's greatest work of fiction, The Book Of Mormon!


Followed by several home invasions. I mean, missionary visits. I mean, nothing. Nothing bad could possibly happen.