I've been dreading this post... unlucky 13.

"Failure" just entered the vocabulary of the 2008 Dallas Cowboys. Hard.

But I've got something I have to say.

The Dallas Cowboys of 2008 did not deserve to be in the playoffs.


The Truth is waiting impatiently for the Cowboys 2008 Season in 7 seconds.

They did not do the things necessary to be there.




But there are many other teams who are in who also have no right to be there:




The Minnesota Vikings (They deserve a gayer Viking than Tavaris Jackson to lead them to victory)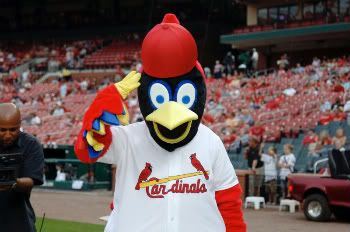 The Arizona Cardinals (they're a football team? Really?)



Whoever won the AFC West (I don't even know or care who that is at this point).

So now we have all offseason to figure out how to get into a horrible division.



Merry Christmas, you worthless old football division! Merry Christmas Emporium!

I think the NFC West would be best. We already have a rivalry with three out of four teams, all we'd have to do is trade out with the Rams. St. Louis was once home to an NFC East team. Perfect, huh? It's the least they could do for our handing them a big fat choke of a win this year.



In celebration of the Cowboys' loss, ESPN's Tom Jackson devours another unsuspecting victim. Don't worry, just like his Broncos did in the Super Bowl, he'll choke soon.

What division would you like to see us in so we can win?



How about the Pennsylvania Penal League? I bet Andy Reid's sons are raking in the dough with the Dallas Drugfiends losing in Philly. More money to help the Mormons fight Prop 8. The Eagles have a lot of character, all right. Lucky for the NFL it didn't snow at the Vet on Sunday, Eagles fans might have pelted the field with enough batteries to shed light on the vast conspiracy that is the 21st century NFL. 2008 sucks.